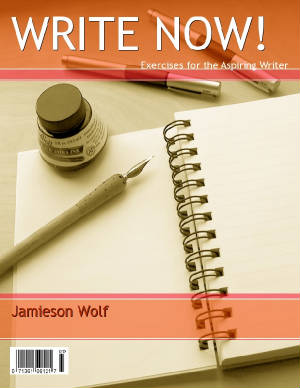 WRITE NOW! Exercises for Aspiring Writers includes everything you will need to get your writing career started. It's designed to start you off slow and then build on what you've learned!
The secret is anyone can write. You just have to learn how!
WRITE NOW! covers everything you need to know about learning to write. Subjects in WRITE NOW! include:
Description
Conversation
Setting
Character
Plot
Poetry
Ideas
Relaxation
Flash Fiction
Fan Fiction
With WRITE NOW! you'll be writing like a pro in no time!